Mentoring and Health Study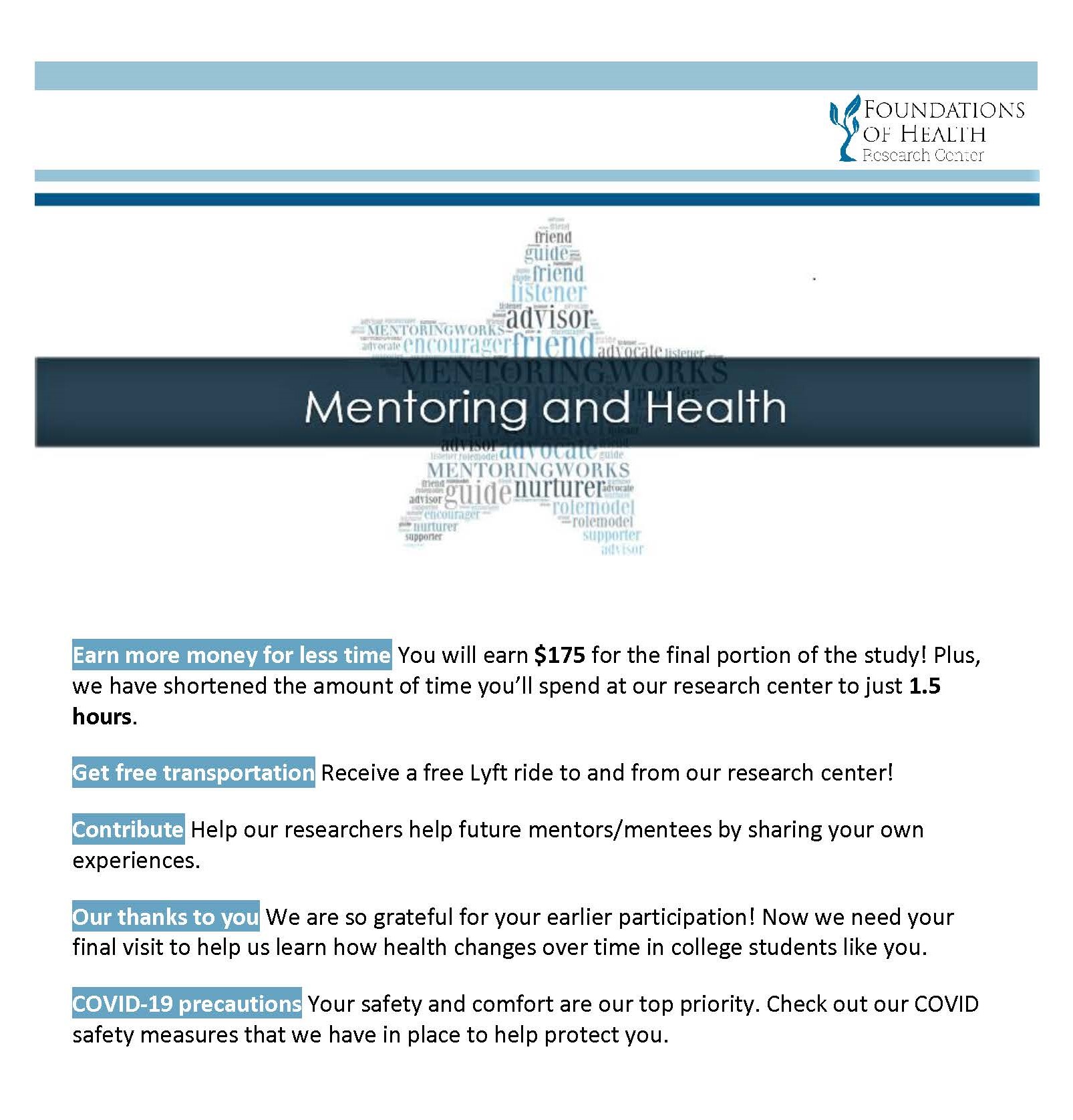 Read about our COVID-19 Precautions here.
We know this is a busy time for everyone, and so we offer flexibility in choosing your final visit date. Sign up for your preferred time here: Click to schedule , or call us at 847-868-3467 to set up a time that works for you!
Principal Investigator: Edith Chen, PhD